Hunter Legend - Rise of Clans is a monster-hunting action casual game. The background of the game is the primitive age and you play as a hunter to hunt beasts and monsters. The game is now on the Google Play Beta track in North America, South America, Europe, and Oceania, Loongcheer as the publisher.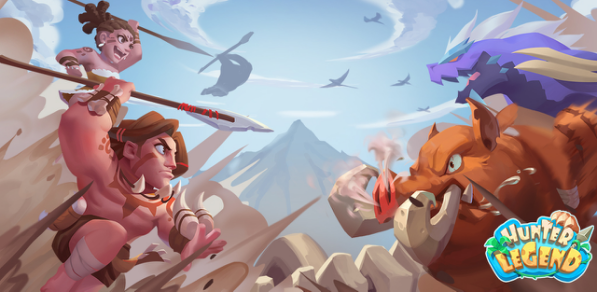 Story
Leander is the strongest warrior and monster hunter in the primitive clan.
With the faith power from the clan totem, he is almost invincible.
Holding a sharp spear, the beasts and dragons are only his prey.
This is a world of hunting and hunting, fight the wilds, and explore the primitive world.
Fast-paced, exciting, and progressive gameplay
The battle of Hunter Legend - Clash of Clan is fast-paced. You can enjoy the fluent battle experience of hunting beasts and monsters as a hunter in only 2 minutes in a battle. Then you can progress further to challenge the Bosses. The game is easy to start for beginners as the control is easy, just jump and hit. However, you need to practice to be a master.
Cultivate your hunter, special cultivation route, and equipment system
The cultivation of your hunter in the game is important in the game. Leveling up will make your hunter stronger in stats and grant your hunter talent points. There are 3 routes of talent, you can learn the talent you want with the limited talent points. You can also reset your talent when you need to. During the progression of the game, you will also gain tactics skills which are really powerful. The equipment system is unique, every equipment contains skills whilst the better equipment has more & better skills.
Roguelike mode in the trial tower
If you are a roguelike game lover, this game will provide you one more choice. You can find the roguelike mode in the Trial Tower mode. Enjoy the in-game roguelike mode and gain medals to exchange power resources and rank in the world leaderboard!
Google Play Early Access
The game is now on Google Play Early Access.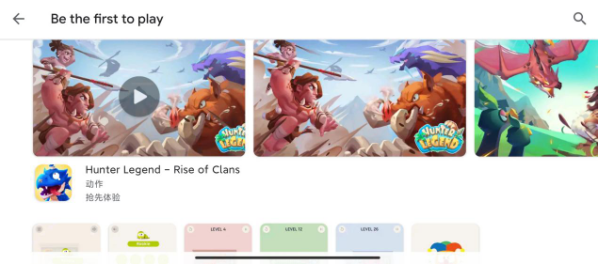 Google Play Link:
https://play.google.com/store/apps/details?id=com.loongcheer.xchange.hunterlegend.hopmaster
Facebook:
https://www.facebook.com/HunterLegendMobile
Discord: