Original Article Link:
https://appoftheday.downloadastro.com/app/hero-summoner-free-idle-game/?fbclid=IwAR3uPQ76zx7z33nQSo3XkJYhR-H67j-eF-RCJpn5L2rBQ9qSVGRu9CLtOdA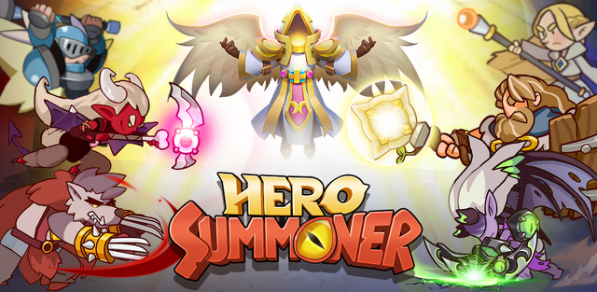 Did you have any prior development or coding experience?
Our game is developed by a small team with programmers, game planners, and original artists in the studio. I am a game planner and producer in our team. Although I don't have a Computer Science degree, I am also learning some coding knowledge recently.
What was the most challenging aspect of developing mobile app?
The most challenging aspect of the development of Hero Summoner was ensure players have enough tasks to complete but still feel fun every day. So we have incorporated many interesting gameplays, allowing players to feel the fun of different gameplays during the upgrade period.
Loongcheer Game
Loongcheer GameFay, the interviewee, is the game planner and producer at Loogcheer Game. The Loongcheer Game company is both a game developer and a game publisher. The company focuses on the development and distribution of casual games, and is determined to become a leading company and bring happiness to players around the globe.
Name a few of your favorite apps and reason you love them.
I love many idle games cause I can have fun in my spare time. I got so many inspirations from them. Some game apps I like are Tap Titans 2, Tap Tap Heroes, and Wizard Legend: Fighting Master.
How long have you been working on this app?
We have been working on it for about a year and a half.
What need of the user did you have in mind when developing this app?
We hope our users have fun in their spare time and be willing to share the game with their friends.
In what way do you think your app is better than similar apps on the market? Please describe in detail what innovation you think you bring and what you are proud of in your app.
Yeah there are a lot of idle games like us on the market, but our game provides many material benefits to all players, they may obtain materials easily so that they can focus more on building their battle lineup.
What are your future plans and expected features of the coming new versions of this app?
We continue to update our game periodically with more content and features. In the next few versions, we are going to release more events, powerful heroes, and interesting gameplay to create fun for players.
Assuming new users of your app are reading this page. What do you want to ask them to do (contact you about X, Share the app, etc.)?
Download the app and let us know through our community channels what you think about the game!App Store Download Link:
Google Play:
https://play.google.com/store/apps/details?id=com.loongcheer.heroes.summoner.idle.gooogle.free.en
App Store:
https://apps.apple.com/US/app/id1519400794
Facebook Fans Page:
https://www.facebook.com/HeroSummonerIdleGame/
Follow our Brand Facebook:
https://www.facebook.com/LoongcheerGame
Discord:
https://discord.gg/3rNsB4y